Our Team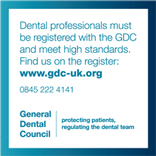 Inspire Dental Southall offers both NHS and Private dentistry with both male and female dentists. We have an independent Periodontist, an Orthodontist, and in-house Hygienist.
Languages spoken are English, Urdu and Hindi.
All our dentists adhere to the rules governing the profession under strict guidance from the General Dental Council (GDC) "Standards for Dental Professionals".
Dr Shamita Joshi
BDS (Manip) 2000 Statutory Exam 2005 MJDF
GDC No. 101261
Dr Joshi graduated from Manipal Academy of Higher Education Manipal in 2000 and has since worked in various locations in both India and in the UK. Presently she is working within general practice.
Dr Joshi has a specialist interest in Aesthetic and Restorative Dentistry. Through her work and numerous courses she keeps herself updated and has acquired a wealth of experience in providing quality dental care. Apart from English, she is also fluent in Hindi.
Dr Tziana Georgiou
BDS MSc (Periodontics) – Specialist in Periodontics
GDC No. 82715
After graduating as a General Dentist in 1994, Tziana worked for the following 5 years in her private practice in Athens, Greece. In 1999 she embarked on a three year specialist training course in Periodontics at the University of Queensland, Australia. She graduated there with a MSc degree in 2001 and gained Specialist Periodontist registration with the UK General Dental Council in 2003. Tziana is the author of several articles on Periodontics and an active member of the British Society of Periodontology and the BDA. Tziana's practice is limited to Periodontics and has been offering complete periodontal services for patients referred to her at this practice since 2004. Apart from English, she is also fluent in Greek.
Dr Sarbjit Cholia
BDS (Hons), MSc (Ortho), MFDS RCS(Eng), MOrth RCS(Eng) – Orthodontic Specialist and Clinical Lecturer
GDC No. 81293
Dr Cholia has full specialist registration in Orthodontics with the General Dental Council and is a member of the British and European Orthodontic Society.
He qualified as a dentist at Guy's Hospital, University of London, now part of GKT Dental Institute, in 2002, achieving an honours degree. During his undergraduate training, he obtained thirteen distinctions, seven clinical prizes and four scholarships. After graduation, Dr Cholia embarked upon three years of general professional training in hospital appointments in a number of different dental specialities including Oral Maxillofacial Surgery, Radiology, Special Care and Sedation and Restorative Dentistry. Within this period, he obtained Membership of the Faculty of Dental Surgery at the Royal College of Surgeons, England.
Dr Cholia subsequently undertook specialist training in Orthodontics at the world leading centre for post-graduate training, the Eastman Dental Institute. During his specialist training, he obtained a distinction in the Master of Science in Orthodontics examination and was invited to present his research at conferences and meetings, both nationally and internationally. His research has been based on three-dimensional facial imaging and facial aesthetics. This research, together with his clinical work, has been published in national and international peer-reviewed journals. Dr Cholia has since been awarded the Membership in Orthodontics by the Royal College of Surgeons, England.
Dr Cholia's interests include travelling, cooking, playing a number of racquet sports and golf. He also has a keen interest in voluntary dentistry and has performed charitable work in a number of regions in India.
Languages spoken: Punjabi, Hindi, Urdu and English.
Dr Mehreen Rashid
BDS Lond 2009
GDC No. 177770
Dr Rashid qualified from Kings College London, and has since spent a year in Birmingham completing vocational training as a member of the West Midlands Deanery.
Dr. Rashid has returned to London to continue working in general practice. She enjoys all aspects of dentistry but has a particular interest in Endodontics and cosmetic dentistry.
Dr. Rashid also regularly attends post graduate courses, to further her skills and is fluent in Urdu, Hindi, Punjabi as well as English.
Dr. Rukjit Chauhan
BDS Manc 2009
GDC No. 178663
Rukjit qualified in 2009 from Manchester University and has working in several NHS & private practices gaining valuable experience along the way. Rukjit enjoys all aspects of dentistry especially paediatric dentistry.
Apart from English Rukjit is fluent in Punjabi and can understand Hindi and Urdu.
In her spare time Rukjit enjoys reading, travelling and cooking.
Dr Mohammad Riaz
BDS Lond 2012 Pharm (London)MFDS RCS (Edin)
GDC No. 230632
Mohammad qualified from Barts & The London School of Medicine and Dentistry and has been working in General Practice ever since, having completing his vocational training with the London Deanery in Wood Green, North London. He enjoys all aspects of general practice with a particular passion for Endodontics and Crown & Bridgework. He has recently been awarded a diploma from the Royal College of Surgeons (Dental Faculty). He is also a qualified Pharmacist, with a Master of Pharmacy degree from Kings College London and several years experience in community pharmacy, which is a huge asset when dealing with dental patients who have complex medical histories and chronic conditions. Apart from English he is fluent in Urdu/Hindi/Punjabi.
Dr. Shabbir Khambalia
BDS Lond 1988
GDC No. 63991
Dr Khambalia qualified with Bachelor of Dental Surgery BDS 1988 from Royal London Hospital Medical College, University of London. After qualifying, he worked in government hospital in Daressalaam, Tanzania for 1 year, then as an associate dentist in Belvedere, Kent for 2 years before opening his own practice in Bloomsbury, Central London in 1990. Shabbir was the principal dentist there for 21 years before joining Inspire Dental Practice group in 2011.
Gained Diploma in Restorative Dentistry from Eastman Dental Hospital 1996.
Dr Sana Sheikh
BDS London 2013
GDC No. 244407
Dr Sheikh qualified from King's College London in 2013 and completed her vocational training with the London Deanery in Woolwich and has since then been working in NHS and private based practices.
Dr Sheikh enjoys all aspects of dentistry but has a particular interest in restorative dentistry, paedodontics and oral surgery.
Dr Fayaz Rashid
BDS Sheff 2008
GDC No. 153854
Dr Fayaz Rashid completed his dental degree from University of Sheffield on 2008 and subsequently gained experience in general practice. In 2010 he undertook further training for sedation with the SAAD's course and began providing Invisalign and Inman aligner treatment. Dr Rashid later worked for a sedation dentist at the Greater Manchester Anaesthetic Centre for 2 years, where he provided treatment under IV sedation.
In 2014 Dr Rashid spent time training in short-term orthodontics and completed courses in Six Months Smiles, Cfast buccal, Cfast lingual, Smiletru, Fast Braces.
In 2014 he enrolled on the prestigious master's course in Dental Implantology at University of Bristol under the guidance of Dr Jonathan Schofield. In 2015 he joined the Restorative master course at Manchester University under the guidance of Steven Davis. Dr Rashid completed the Restorative Master in 2017 and the Implantology in 2018.
In pursuit of high standards, Dr Rashid undertakes all his treatment with 5x magnification and keeps his knowledge update so that patient gets the highest level of care. He has recently been to the Besler Course in Bristol, Createch course in Spain, Straumann course in Berlin and the Buser course in Bern. He was also sent by Giestlich for a course in peri-implatitis by professor Lang and Professor Donos.
Dr Rashid has special interests in Periodontics, Endodontics Prosthodontics, short-term orthodontics and is an Implantologist (places dental implants).
Dr Kaamil Farooqi
BDS Sheff 2015
GDC No. 259141
Dr Kaamil Farooqi qualified from Sheffield University in 2015 and then completed his vocational training with the East of England Deanery. Subsequently he spent a year working as a Senior House Officer in a busy Oral & Maxillofacial unit where he gained a wealth of experience in oral surgery, handling patients with complex medical histories and the demands of managing oro-facial injuries within Accident and Emergency. At the same time Kaamil also continued working within NHS and private practice developing and expanding his dental portfolio.
Having completed postgraduate qualifications with the Royal College of Surgeons, he has been awarded a diploma of Membership of the Faculty of Dental Surgery (MFDS). Kaamil enjoys all aspects of dentistry with a particular interest in Oral Surgery as well as Restorative Dentistry.
Dr Anthony Blaze Emil Solanky
BDS Queen Mary University of London (QMUL) 2017, BSc (hons)
GDC No. 272186
Dr Solanky qualified from Barts & The London School of Medicine and Dentistry and has been working in General Practice ever since, having completing his vocational training with the Bristol South West Deanery in Dursley and Stroud, Gloucestershire. Dr Solanky enjoys all aspects of general practice with a particular passion for aesthetic, restorative and paediatric dentistry.
Apart from English he is fluent in Gujarati and Hindi.
Dr Navneet Chahal
BDS Baba Farid 2002, Stat Exam 2008
GDC No. 171215
Dr Chahal has been working as an associate general dental practitioner since 2009. She is a very experienced and caring dentist who enjoys all aspects of general dentistry, but has a special interest in Periodontics (gum disease).
Dr Chahal completed her MclinDent in Restorative Dentistry in 2017 from BPP University London, in order to provide the best care for her patients as well as helping the patients in educating, maintaining and preventing the dental diseases. She actively engages in community projects to promote oral health including participating in radio interview programmes on oral health education as well as providing seminars on 'dental health for the elderly' for local community groups. She is passionate about prevention of dental disease and patient education.
Dr Chahal places great emphasis on updating her clinical knowledge and also has a keen interest in teaching and hopes to pursue this in the near future alongside her current role in general dental practice. She likes spending quality time with family,enjoys reading, cooking, gardening, music and travelling in her spare time.
Languages spoken: English, Hindi, Punjabi and Urdu.
Dr Achhar Kajla
Statutory Exam 2016, BDS Baba Farid University of Health Sciences 2003
GDC No. 267891
Achhar qualified as a dentist in 2002 from Baba Farid University Of Health Sciences, India. He practiced dentistry in India before he moved to the UK where he cleared his Overseas Registration Exam in the UK to practice as a dentist.
Acchar completed his Vocational training by equivalence in London deanery in Green Lanes Dental Surgery in North London. After his training he worked there as an associate and also worked in Harley Street at Harley Laser Specialists whitening teeth.
Achhar is multilingual and can communicate in English, Punjabi and Hindi and his calm and friendly manner helps patients to feel at ease with him. Achhar manages nervous patients and kids alike and keeps himself up to date with regular continuing professional development.
In his free time, Achhar enjoys spending time with his family, writing poetry and weight training.
Sabrine Abbas Khalil
BDS King's College London 2020
GDC No. 290260
Coming Soon..
Hygienist
Waleed Norani
- Dip Dent Hygiene RCS Eng 2010
GDC No. 192871
Waleed, winner of the Highly Commended Dental Hygienist of the year 2016. The award recognised his outstandingly contribution to the dental profession and exceptional patient care. Waleed is renowned for providing a kind, caring service which is gentle and pain free.
Waleed graduated from Kings College London in 2010. He is accredited by the Royal College of Surgeons and is an active member of the British Society of Dental Hygiene.
Having obtained a dual qualification Waleed is able to work both as a Dental Hygienist and a Dental Therapist.
As a Dental Therapist, he has specialist knowledge of working with patients who suffer from dental anxiety, are physically disabled and young children. Waleed also focuses with a passion on cosmetic fillings and teeth whitening as he is a registered Philips Zoom whitening system user.
Waleed holds a Post Graduate Diploma in Dental Education from University of Bedfordshire. Which has allowed him to lecture on behalf of NHS England.
Waleed's has a Diploma in Cognitive Hypnotherapy and Neuro Linguist Programming (NLP) accredited by The National Council of Hypnotherapy (NCH). He is able to provide therapy to patients experiencing dental anxiety and phobias.
Waleed has obtained a UK Coaching Certificate (UKCC) accredited by Badminton England. In his spare time he offers one to one badminton coaching and helps run a youth badminton club. He is also a keen badminton player himself and represents his local London league.
Manveet Manghera
BDS Maharashtra Uni of Health Sci 2004, NEBDN 2010 Statutory Exam 2014
GDC No. 197761
Manveet qualified as a Dentist in India in 2005, and obtained the Statutory Exam in England in 2014. Manveet works on a part-time basis and has been with our group since 2009. She is a valued member of the team.
Languages spoken: English, Punjabi and Hindi
Gursimran Kaur Bedi
Registered under s36C of the Dentists Act 1984 2021
GDC No. 294568
Coming Soon..